Get the world's top web address with private domain registration, email, and SSL included at just $1 for the first year.
G16framework
eliminates the need for...
Our innovative platform eliminates the need for hefty investments, providing you with a cost-effective solution. Subscribe now…
Free Single page website hosted on our g16framework server
Subscribe for free or go premium to enjoy one of the cheapest website design service on the web.
For small business website owners
website design package for corporate businesses
With G16framework, the era of high-cost website design and maintenance is over. Embrace a more affordable and efficient solution, allowing you to focus on what truly matters – growing your business
For single-page website owners
Maintenance service for corporate website owners
Do you have a website and still cant access it?
Do you have any questions about obtaining a free website design?
If you can't find your answers here, simply click the chat message button for immediate assistance.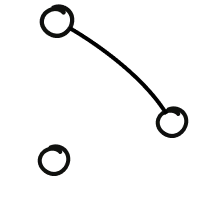 What does your free website design service include?
The free website design service includes a professionally designed one-page website tailored to your business needs.
What is free subscription?
Free subscription includes a fully functional one-page website design hosted on a sub-domain of our server, along with free hosting, free business email, and day-to-day basic website maintenance.
Included in the premium subscription are daily website maintenance, limitless website redesign requests, renewals for domain and hosting services, domain privacy, ongoing search engine optimization, and various other features.
Can I upgrade to a more extensive website in the future?
Certainly!
While our free website design focuses on a one-page website, we offer affordable upgrade options if you wish to expand your online presence. Our team will be happy to discuss your requirements and provide you with a tailored solution
How long does it take to get my free website up and running?
Once we have all the necessary information and content from you, we aim to have your website ready within 72 hours.
Once you register, our developers will promptly begin fulfilling your request for a complimentary subscription. A new CRM account will be created for you, enabling you to monitor various activities concerning your account.
When you subscribe, you get...