Answers to 12 Questions About Website Costs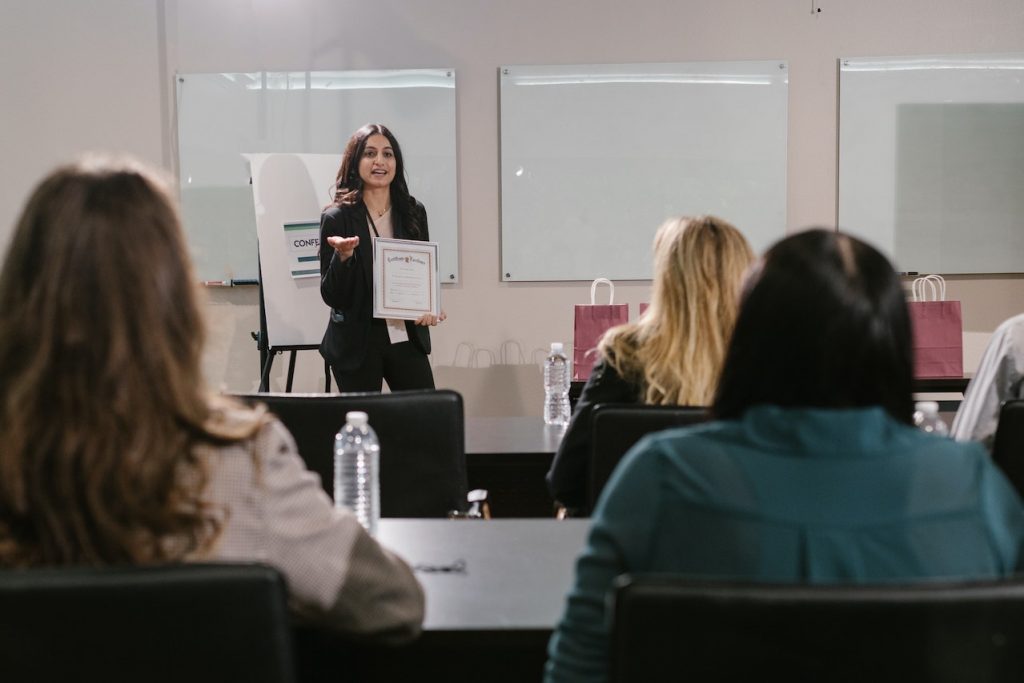 Getting Straight Answers to Your Questions About Website Costs
The importance of websites for digital businesses is undeniable. A well-developed website can open doors to reaching new customers, generate leads, and increase revenue. But understanding how much a website costs can be difficult and complicated. To shed light on these questions, this article will address 20 inquiries about website costs.
1. What Factors Affect Website Cost?
There are several factors that affect the cost of a website, including the overall complexity of the design, the selection of functionalities, tools, and platform, among others. Additionally, website design and development costs tend to vary based on the level of customization that is needed. The more complex the design and the amount of custom work that is required, the more expensive the project will be.
Furthermore, some services, such as web hosting, add on to the total cost of website ownership. For example, if the website is hosted on a premium platform with additional tools and services, like custom email addresses and advanced security, the cost may be higher.
2. What Initial Investment is Necessary to Develop a Website?
The initial investment for developing a website can range from a few hundred dollars to several thousand dollars. Generally, the cost depends on factors such as the scope of the project, the complexity of the design, the level of features and customization, and the platform or hosting service that are chosen.
The initial development cost for a basic website could include the hire of a professional website designer or development team and setting up of hosting and related services.
3. What is the Difference Between Basic and Advanced Website Design?
Basic website design typically includes the development of an aesthetically pleasing and functional website that is tailored to the individual's or business's needs. It typically includes the creation of web pages with images, videos, text and other content. Basic website design often includes simple website layouts and basic editing tools.
On the other hand, advanced website design involves more complex design processes and additional tools and features, such as complex design elements, custom coding, scripting and integrations. This type of website design will cost more in terms of both development and ongoing expenses.
4. What Ongoing Expenses are Involved with Web Hosting?
Web hosting typically requires ongoing expenses, such as monthly or annual subscription fees, software licenses, and other related services. Most web hosting services offer a variety of plans for different levels of reliance and features. Smaller businesses may opt for basic plans, while larger businesses often require specialized plans. Regardless, website owners should keep in mind that they will likely have to incur further costs in order to maintain their web presence.
For example, if the business wants to use additional tools and services, such as email marketing campaigns and subscription management, they may need to pay for additional services and tools.
5. What Professional Services are Needed to Build a Website?
Depending on the complexity of the website project, professional services may include website design, web development, copywriting, search engine optimization (SEO), content and graphics creation, and more. Professional services may need to be hired on an ongoing basis in order to properly maintain a website and ensure it runs optimally.
It is also important to consider any potential risks associated with the website. This could include digital security audits, vulnerability testing, and other associated services.
6. How Much Does it Cost to Launch a Website?
The cost of website launch varies depending on the scope and complexity of the project and the services needed, including design, development, marketing, and more. To launch a basic website, the total cost can range from a few hundred dollars to several thousand dollars. However, the total cost will increase depending on the scope of the project and the services required.
The most important factor in determining website launch costs is the amount of professional services needed for the project. It is also important to consider any launch or setup charges for hosting and other associated services.
7. How Do Payment Plans and Processors Affect Website Costs?

Payment plans and processors can have a significant impact on website costs. Payment plans provide customers with payment options that can help drive sales and loyalty. Depending on the payment processor chosen, customers may be charged fees, transaction fees, and other fees. These costs can be passed onto the customer or absorbed by the website owner. Additionally, some payment processors require setup fees, monthly fees, and additional fees that can all increase website costs. Security measures like encryption and fraud protection are also essential to any website and can add to the overall cost.
8. What are the Most Popular Website Development Platforms and How Do They Impact Costs?

The most popular website development platforms and how they impact costs depend largely on the type of web development project and the complexity of the website.
For the majority of small businesses and independent business owners looking to develop a basic website, open source content management systems such as WordPress and Joomla are the best choice. These platforms are free, and depending on the type of hosting and plugins selected, can be both highly extensible and cost-effective.
Complexity of Project and Cost

More complex web applications and projects, such as an ecommerce website or a large-scale business portal, may require more sophisticated platforms such as Laravel, Ruby on Rails, and Node.js. These platforms come with a higher learning curve and require more coding knowledge, but are also far more customizable and powerful, making them great options for businesses that require a website that is more substantial. These platforms usually carry more costs, such as higher-level hosting, additional software tools and plugins, and licenses, but they can offer far more features and better scalability in the long run.
For businesses that need a mid-level solution with intuitive, but powerful features, there are many options available such as Squarespace, Weebly, and Drupal. These platforms are not as powerful and customizable as their open source counterparts, but they do offer an easier to learn design environment and simpler web development features. They can be an ideal choice for businesses that don't require the level of complexity and power offered by more complex website development platforms.
9. How Much Do eCommerce Platforms Cost and What Do They Offer?

The cost of eCommerce platforms vary greatly depending on the features and benefits you are looking for. A basic eCommerce platform may start from as little as $10, while more complex and feature-rich ones can cost several hundred dollars or more per month. The features and benefits offered will depend on the platform, but some of the most common include:
– Design customization options
– User experience customization
– Payment processing and payment gateway integration
– Secure storage of customer data
– Search engine optimization (SEO)
– Analytics and reporting
– Inventory management
– Shipping integration
– Coupon and discount tools
– Social media integration
– Automated marketing tools
– Multi-currency and multi-language support
– Customer service tools and help desk features
10. How Many Resources are Needed to Maintain a Website?
The number of resources needed to maintain a website can vary greatly depending on the type of site, its size, and the amount of maintenance it requires. Generally speaking, it will take a combination of technical expertise, design skills, marketing strategy, and content creation to keep a website up and running. Depending on the complexity and goals of the site, it could also require ongoing support in the form of hosting, security, backups, updates, and other maintenance activities.
11. Does My Business Need Professional Web Design and Development?

The answer to this question depends on the individual business, but in most cases, professional web design and development is recommended for businesses looking to establish an online presence and create a website that is attractive and easy for users to navigate. Professional web design and development can help businesses create a website that reflects their brand and helps their customers find the information and services they need. Professional web design and development can also help businesses develop an effective online marketing strategy and ensure consistent content updates and customer service.
12. What are Some Types of Custom Website Design?

1. Responsive Website Design: A responsive website design (RWD) focuses on providing an optimal viewing and interaction experience for the user across all devices. This includes a layout that supports content to be viewed on a variety of devices, such as desktops, tablets, and smartphones.
2. Parallax Website Design: A parallax website design uses page scrolling to create a unique visual narrative with layered elements that move at different speeds to create depth and interest.
3. Single-Page Website Design: A single-page website design utilizes all the same tools and elements, but within a single page layout. This design is suitable for small business, portfolio, or medical websites.
4. Flat Design Website: A flat design website style often uses fewer images and more flat design elements such as icons, shapes, and typography to create an eye-catching style.
5. Minimalist Website Design: Minimalist website design focuses on using a simple, clean design style to create a more efficient and focused experience for the user.
Conclusion
Website costs can be difficult to understand and the factors affecting them can be vast. However, this article provides answers to 12 commonly asked questions about website costs. We've looked at the different factors that determine a website's cost like complexity, design, hosting, and professional services. We also explored more specific questions, including cost of launch, payment plans and processors, e-commerce platforms, and maintenance services. The information provided can give website owners a better understanding of the cost of their website and what to consider when planning a website.
---