6 Reasons Why Salon Stylist or Barber Needs a Website in 2023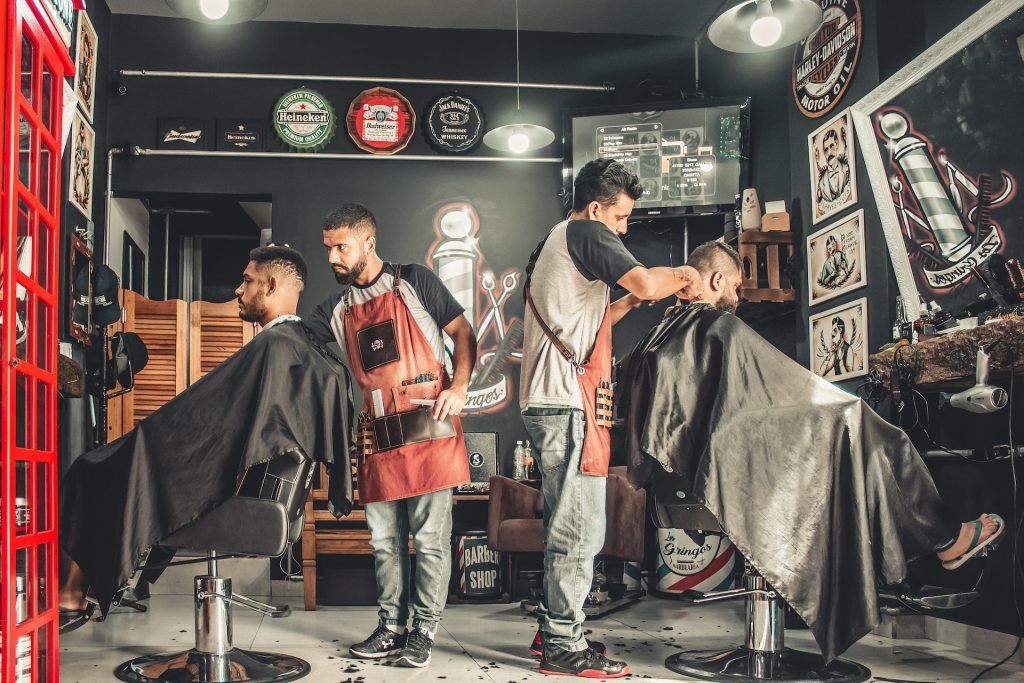 What Your Salon Stylist Or Barber Needs To Know About Having A Website In 2023: 10 Reasons Why It's Essential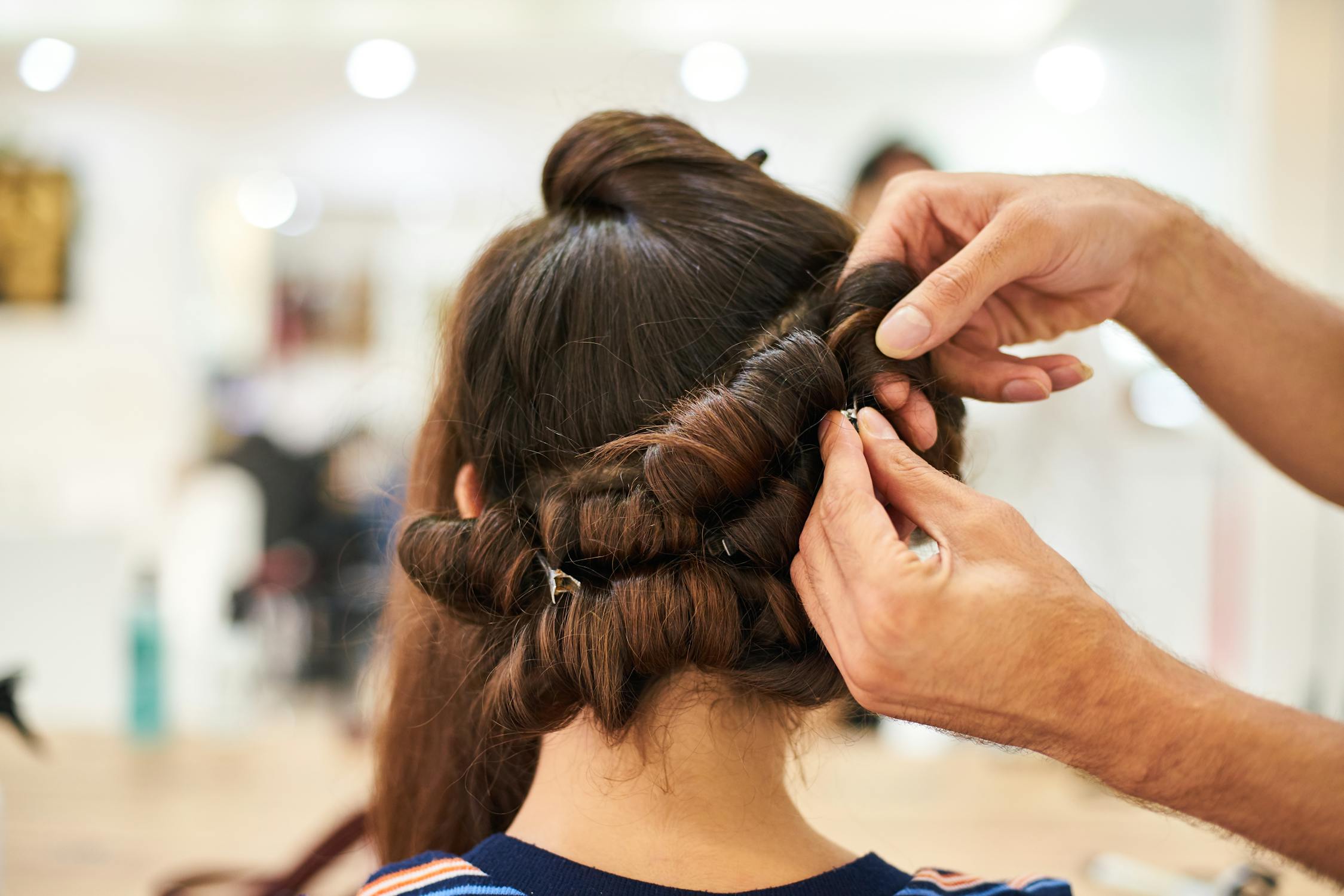 1. Establish an Online Presence
Having a website helps stylists and barbers establish a professional online presence and attract new customers.
See why it is important
Having a website helps stylists and barbers establish a professional online presence. It can be seen as a digital business card, introducing the business to potential customers. It also acts as an online portfolio and resume for their services.

Having a website can also make it easier for stylists and barbers to showcase their work and communicate more effectively with their customers. They can add images and videos of their work, provide customer testimonials, and even share tips and advice with potential customers.

Having a website can also be beneficial for SEO (search engine optimization). If a stylist or barber has their website optimized for SEO, they may show up higher in search engine rankings. This can lead to more potential customers finding their website and ultimately, more business.

Finally, having a website can make it easier for stylists and barbers to attract new customers. They can use social media, email campaigns, or even targeted ads to draw more attention to their website and boost their customer base.
2. Showcase Your Work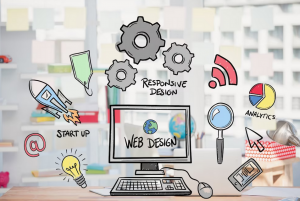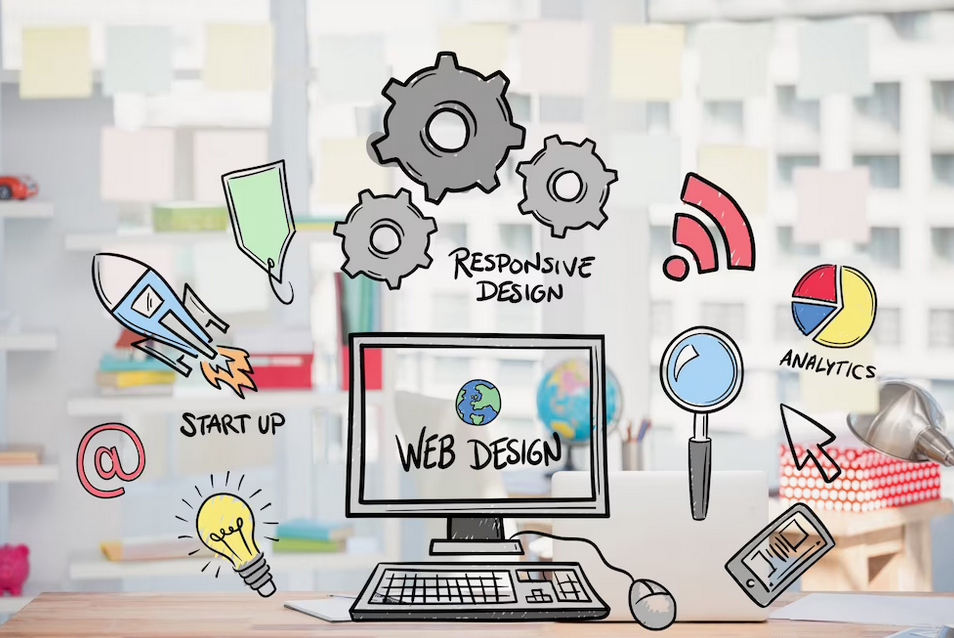 How A Website Can Help You Showcase Your Talents As A Hair Stylist
A website provides an opportunity to showcase a hair stylist's talents and expertise because it allows the stylist to present their portfolio of work in an easily accessible and user-friendly way.

Additionally, it serves as a platform for potential clients to browse stylists and reviews to find the right person to serve their needs.

It also provides a way for customers to book appointments, pay for services, and even purchase hair care products directly, strengthening the relationship between stylist and client.
3. Better Reach Customers
With a website, stylists and barbers can reach more prospective customers with digital marketing strategies like SEO and PPC campaigns.
Harnessing The Power Of Digital Marketing To Reach More Prospective as Hair Stylists & Barbers: See How

a.  Optimize websites for search engine visibility using keywords, meta tags, and backlinks.
b. Use local SEO and local directories to improve visibility within their local area.
c.  Run Pay-Per-Click campaigns to reach more potential customers.
d.  Build a presence on social media platforms such as Instagram and Facebook.
e.  Create content, like tutorials or blog posts, to inform and engage prospective customers.
f.  Leverage partnerships with other local businesses to expand your reach.
g.  Utilize influencer marketing to drive awareness and referrals.
h.  Advertise online through services such as Google Ads, Bing Ads, and Facebook Ads.
i.  Set up an email auto-responder series to keep prospective customers in the loop about your services and promotions.
j.  Use remarketing campaigns to stay at the forefront of customers' minds.
4. Collect Client Reviews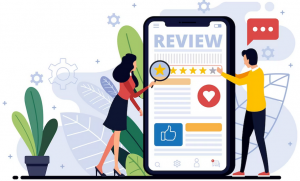 A website allows stylists and barbers to collect valuable feedback from customers and showcase positive reviews on their website
Stylists and barbers can collect valuable feedback from customers by asking them to take part in satisfaction surveys. These surveys can be conducted in person during the appointment, or the stylists or barbers may choose to follow up after the appointment via email or text message.
Survey questions should be structured not only to get feedback on the quality of the service, but also on the overall experience at the salon or barbershop.
Additionally, stylists and barbers should ask customers to leave reviews on their business' social media pages or third-party review sites, such as Yelp. This will give prospective customers an honest insight into the services being offered.
5. Increase Brand Awareness
A website is a great way to increase brand awareness and generate more leads.
How To Increase Brand Awareness As A Stylist: A Step-By-Step Guide To Generating More Leads With
a.  Focus on Content Creation: Content is key when it comes to increasing brand awareness. Focus on creating content that promotes your work and speaks to the customer's needs. This could include blog posts, social media posts and even video content.
b.  Utilize Social Media: Social media is a great tool for stylists, as it provides an instant platform for them to showcase their work and connect with a potential customer base. Focus on growing your presence across relevant social media platforms, such as Instagram and Facebook.
c.  Network with Other Professionals in the Industry: Networking is an important part of building a successful business. Reach out to other professionals and influencers in the industry, such as producers, publications and photographers, as these are all great sources of brand promotion.
d.  Engage with Your Audience: Engaging with your audience is key for increasing brand awareness. Make sure to like and respond to comments, answer questions and thank followers for their support.
e.  Advertise: Although advertising can be a costly endeavor, it can be a great way to reach a larger audience and generate more leads, if you have the budget and resources. Utilize online platforms such as Google Ads, and consider partnering with other relevant brands and influencers.
6. Improve Customer Service
With a website, stylists and barbers can provide better customer service by booking appointments online and hosting a frequently asked questions page.
How To Win Loyalty And Trust For Your Online Business: Tips To Build Customer Relationships
a. Update the website. Make sure your website is up to date with fresh content, including images, customer testimonials and reviews, and current product and services. A modern, attractive website will increase customer confidence in your barbing salon and make it easier for them to find information.

b. Implement online booking. Allow customers to view available appointments and book directly from the website. Customers will appreciate the convenience and ability to book appointments around their busy schedules.

c. Develop a loyalty program. Include rewards and incentives for customers who sign up and make online purchases. Loyal customers will be more likely to return and recommend your services to their friends and family.

d. Offer online tutorials. Utilize video tutorials to show customers how to recreate the latest hair styles and teach them how to use specific products.

e. Use social media. Posting updates, images, and special deals to Facebook, Instagram, and Twitter will help customers learn more about your barbing salon and provide a platform to engage with customers.
---